Strider 25 (a Mk 11 Strider Club) SOLD from this advert!!!!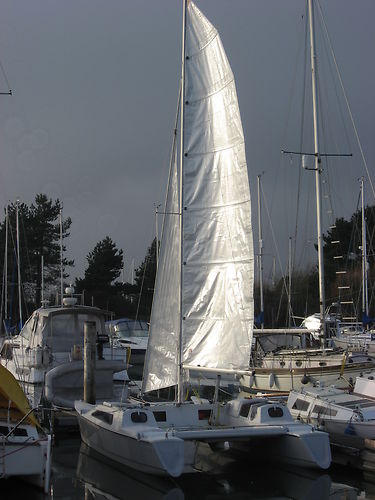 2008 Strider 25 for sale with asymmetric spinnaker. Hardly used, kept out of the water most of the last 3 years. In beautiful condition as it's only been sailed a handful of times. It's a 2008 boat where as most Striders are 1985-89, it has the big rig and the grp deck (like the Club) which makes it much nicer to sail or stay on than the original Strider.
Hulls beautiful condition, mast rigging/running rigging all very very good condition sails in very very good condition, large asymmetric like new recently antifouled. Ready to go sailing!
£14 000 ONO Lying Millbrook, Cornwall, UK Contact Richard Clarke Email: This email address is being protected from spambots. You need JavaScript enabled to view it. 01752 822348